About Me - Bob Osterhoff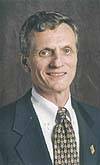 I have been active in the train collecting community for over thirty-five years and am a member of TCA, LOTS and LCCA. My professional field is in the area of total quality management, where I have conducted international seminars and have been associated with the Malcolm Baldrige National Quality Award since its inception in 1988. Please visit my professional web site at www.osterhoff.com.
.

I invite you to review three books I have written. The first, Greenberg's Guide to Lionel Paper and Collectibles, published by Kalmbach Books, is still the definitive reference for Lionel non-train memorabilia. It is now out-of-print and scarce to find in printed edition---but it is now available in DVD format for easy viewing on your computer screen! The second book, Greenberg's Guide to Lionel Prewar Parts & Instruction Sheets, provides a comprehensive reference for many difficult-to-find prewar paper items. The third, Inside the Lionel Trains Fun Factory ~ The History of a Manufacturing Icon and the Place Where Childhood Dreams Were Made, is now available.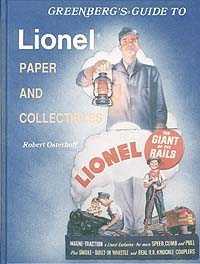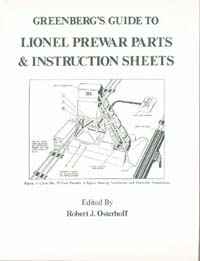 New in 2010! Expanded DVD Edition New in 2009! Expanded DVD Edition
$18 + $2.00 shipping $18 + $2.00 shipping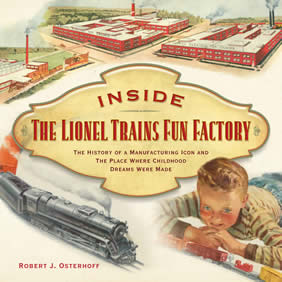 $34.95 + $5.50 shipping
Author's Signed Edition
I am also a contributing writer to Classic Toy Trains (www2.classtrain.com/ctt/) magazine, and invite you to read the following articles I have written on toy train paper and collectibles:

"Displaying Lionel's Toy Train Art" (January 1993)
"Lionel Gets Drafted!" (July 1994)
"Arts and Letters" (December 1995)
"When the Lights Went Out at Lionel" (May 1999)
"The Lionel Engineers Club" (October 1999)
"Unconventional Lionel Collecting - Records" (November 2003)
"A Painting of Fish has a Lionel Tie" (January 2007 Special Issue - Electric Trains)
Knowledge is powerful: Know before you buy!
---
General Information
All prices are in U.S. dollars and do not include shipping and handling. Shipping is $7.00 unless a specified amount is referenced.

Payment may be made by check, money order or PayPal. Checks will not be held for customers who are known to me, or are TCA, LOTS or LCCA members. Payment by credit card can be made by calling 636 458-3659.. For PayPal payments please use the email address rosterhoff@charter.net.
All items are subject to prior sale and are sold on a first come first served basis. If I am out of a particular item, a full refund will be made. I do not issue credit vouchers unless requested by the customer.

If you are not satisfied with an item, you may return it within ten (10) days for a replacement or full refund if desired. The item must be returned in the same condition as originally sent.

I ship U.S. Postal Service Priority Mail as soon as possible; please allow at least two (2) weeks for delivery.

You may send an e-mail to reserve items and material will be held for ten calendar days awaiting receipt of payment.

I would be pleased to provide individual price consultation or estate appraisals. Please contact me for complete information on this fee-based service. I regret I am not in a position to provide unsolicited price evaluations.

Descriptions used in this listing are those used in Greenberg's Guide to Lionel Paper and Collectibles. Exc = Excellent; VG = Very Good; G = Good; Case New = approximates the designation "Mint" since these paper items are direct from original cases and not previously in collector hands. Paper marked with a dealer's rubber stamp is identified as "RS".